---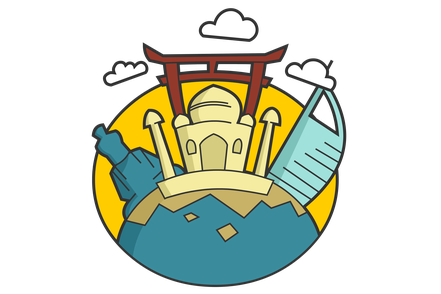 ---
Winner for "Advanced automation & assistance systems - Meet the assembly line from the future, today"
The supplier of automotive components and electric drives impressed the jury with a production line for ABS comprising state-of-the-art automation- and assistance systems, in which 34 work stations can be operated by only two employees. The line's capabilities include real-time performance monitoring, automated KPI reporting, 100% capture of process-, machine- and product parameters, 100% traceability, automated retooling, RFID communication of workpiece and -station as well as a safety system, using indoor GPS allowing to set up an electronic barrier around danger zones.
Winner for "Real-time equipment & resource monitoring - The factory that has it all"
Within the competition, the supplier of components such as industrial displays and controllers impressed with sensor- and software solutions, letting them monitor high tech machines such as SMT lines as well as upgrade conventional machines like mechanical press brakes to integrate them into the network. Thereby Advantech gains complete transparency across all production steps. By means of automatic consolidation and visualization, the operating data is made available wherever it is needed – from the shop floor to the CEO's office. Another highlight of Advantech is the so-called situation room, which is the factory's nerve center. There, all real-time data is automatically sorted by relevance and prepared visually for evaluation and decision-making. This again allows the detection of process deviations or abnormalities in machine data, such as likewise an increase in power consumption, and the initiation of immediate measures for recertification.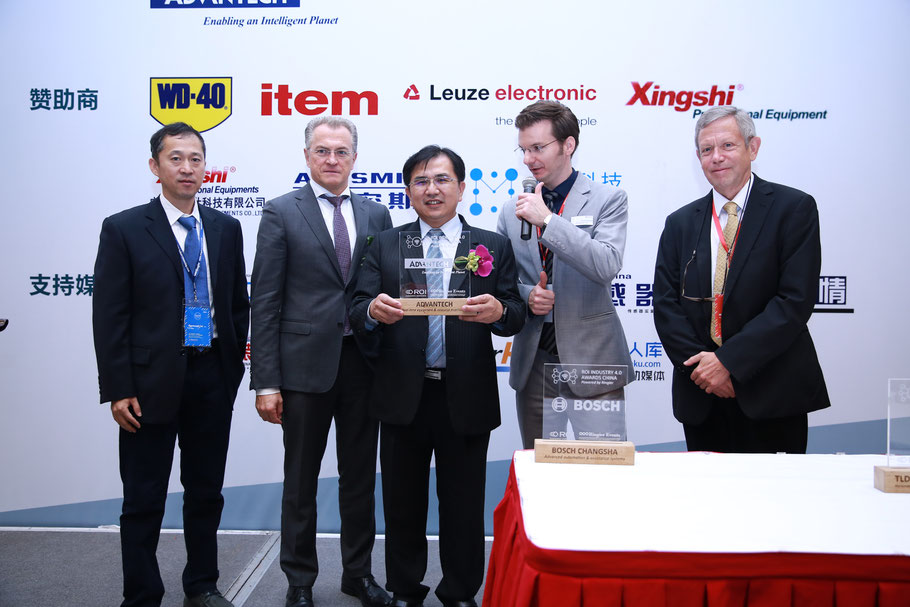 Winner for "Production & inspection online system - Seamless from customer to factory to supplier"
The manufacturer of push trucks and baggage loaders for airports received a ROI industry 4.0 award for the exceptionally high degree of horizontal integration, which not only encompasses the corporate functions within TLD, but also consistently links the company with customers and suppliers. In this case again, the fact stands out that TLD uses a self-developed software system with customized functions. Thus, for example, each worker has a tablet available on which work instructions for 50 and more processes with 500+ work steps can be recalled. Engineering/ production preparation, quality and design/development have access to the same database, preventing mistakes caused by different document versions. In addition, suppliers also have access to the system and are provided with all relevant data – including paper free orders, information about quality of delivery and punctuality. Another highlight of the system are the community functions. Hereby a topic can be created and generated without a single email being sent: all communication- and coordination tasks can be accomplished in the system itself directly.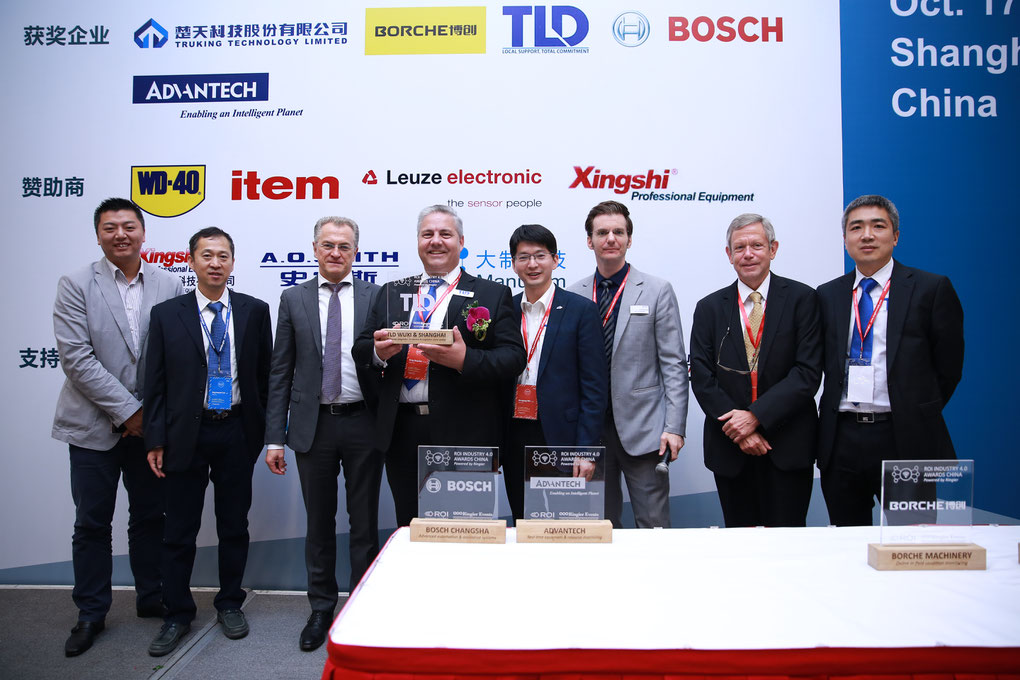 Winner for "Online in-field condition monitoring - Customer connection 4.0"
To achieve an especially high degree of customer integration, the manufacturer of plastic injection molding machines, has developed a system which permanently monitors the operating status of his machines at the customer's site. It consists of self-developed hardware such as 4G receiver-/sender modules and an individually designed IT-architecture. With the data gained, Borche is able to help its customers in advance to avoid downtimes and extend the machines lifetime. In addition, the data provides valuable insights concerning the development of new machine generations. 
Winner for "Integrated ERP-MES-PDM, process simulation - When data meets engineering"
An award for linking product development and production was awarded to Truking Technology limited. The equipment manufacturer for drugs and active ingredients is able to determine and consider the appropriate combination of components due to simulation before the actual start of production. The parameters obtained from the simulation are directly linked to the purchasing and production databases and thereby prevent errors which can result from changes of media at interfaces. In addition, Truking impressed the jury with a system for remote monitoring of their equipment in operation.
"China is already in a different league when it comes to digitalization – in contrast to Germany, people are already paying their electricity and water bills with their mobile phones. This transfers directly into the industry. The winners of our award are by no means representative for all companies in China, however – high flexibility for fluctuating market conditions coupled with a pioneering spirit and joyfulness about the future are characteristics of the Chinese industry", says Timo Schneemann, vice general manager of ROI Management Consulting Co. Ltd. In Beijing. "The award winners also have one thing in common: their activities are embedded in strategic roadmaps that span years, not months. Outstanding achievements do not arise overnight, but are the result of careful planning and implementation. And this implementation occurred by every trick in the book."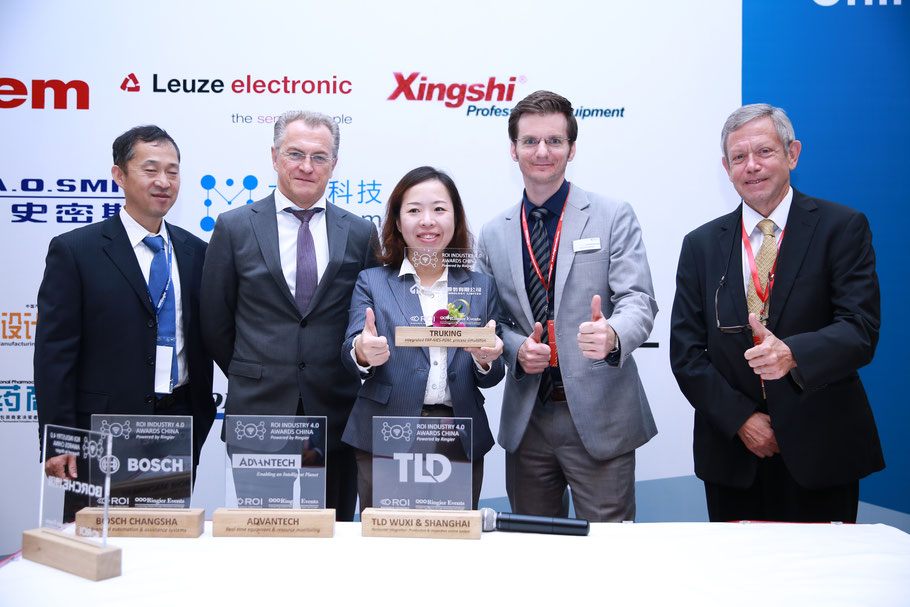 With more than 3,000 projects to our name, ROI is one of the leading corporate consultants for Research and Development (R&D), Manufacturing and Supply Chain Management (SCM). We assist industrial companies worldwide in optimizing their products, technologies and manufacturing networks and utilizing the potential of the Internet of Things (IoT) for business model and process innovations.
---
Ringier Trade Media Ltd. has been a leading B2B industrial information provider for 16 years, providing industrial leaders in China, Asia, the Middle East and Africa with the technical information, solutions and applications they need to improve their manufacturing and marketing capability through multiple media platforms that includes print (industry trade journals), online (www.industrysourcing.com), events, digital marketing, iPad, iPhone and Android devices. With award winning editorial content, Ringier publishes 29 industry trade journals. The company has been successfully linking buyers and suppliers in China, Asia, the Middle East, Africa and the rest of the world to the mutual benefits of all parties.

Click for visiting Ringier